Can anyone in N America help me out?
I'm trying to get one of these: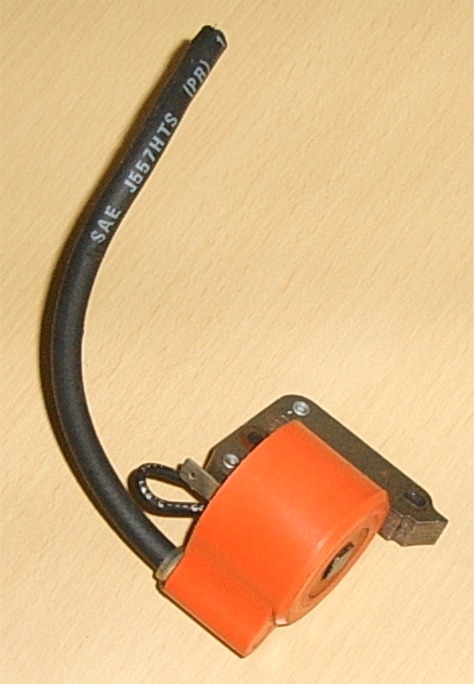 It is an Ignition Module (Coil) which I cannot source in the UK. They sometimes appear on EBay (USA) and I have asked sellers if they ship to UK but never had a reply. Some dealers in the USA also list this part or equivalent but usually expensive.
The Ignition module was used on Textron chainsaws and leaf blowers, details of the chainsaw:
Textron Homelite 240 chainsaw.
U.T. No: 10634
Serial No: 7E1570130
Textron Ignition Module, original Textron Part No: 94711CS
Don't know how I can pay for it, unless you take Visa or Paypal or Flavian Pobble Beads or something:!: