new guy here,hi everybody.
few years back,my wife was (and is) a novice rider.we were riding out in the field,me on my B50,she was on her trailblazer.the front brake cable was broke,i was gonna put the newone on,but she was ready to go,and insisted she NEVER uses the front brake anyhow (i think i was the one that broke the cable) so i let her go.after a bit of riding,she was approaching the garage,and,of all things,reached for the front brake.nothing there of course.she panics,somehow gets a wheelie out of the beast,falls off the back and the bike lands as shown-STANDING UP ON ITS' OWN! the previous day i had put on a new storm door-an rather expensive one too,as soon as i saw the bike didn't crash through my new door,i started laughing.she did too.
pic of a pic,sorry.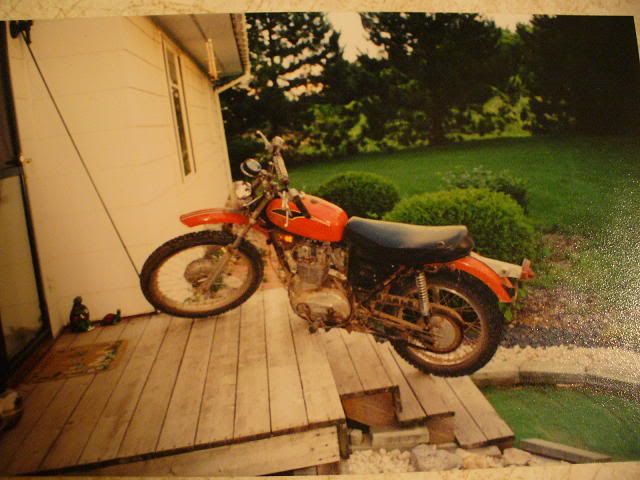 that bike now has a late,end fed,all bearing ex-military B40 engine in it,either an F or G,can't recall off hand,with a B44 cam.nice trail thumper.