Whoops, I meant "speedometer" and I can't edit the topic!
(Edit by mm: Your wish is my command)
On my recently completed B44 parts bike, I needed a speedometer. Besides the cost of a working Smith's speedo, there are the speedo gearbox and cable to worry about. I noticed a post on Britbike.com by Mark Z about his GPS speedometer which might be of interest here. And the GPS ones like this Ellinger one I purchased thru Amazon are only about a $100. They are intended to be mounted on a negative ground system, but all you have to do is attach the blue wire (which is ground on a negative ground system) to your hot wire and connect both the red and orange wires to ground. The red wire is for the tach; the orange is backlighting. You could put a switch on the orange if you want to be able to turn off the backlight feature, but it's not necessary as the light in the tach will now indicate that the ignition is tuned on.
From a post on the Britbike forum, Mark Z also bought a mounting bracket made for standard 3-3/8" "Auto Meter" gauges. You can get a simple clamp-on unit or a fully enclosed model. But as I was too cheap to buy one, I made a simple flat plate mount that attaches to the handlebar clamps, but could be mounted on the triple clamps. I'm using OIF triple clamps and couldn't easily make one that I thought would be sturdy enough when mounted to the original headlight bracket mounts.
The annoying thing is that these units come with an antenna lead that is 4.9m long, or 16 feet, and are not to be cut. I ended up with the sensor mounted just behind the seat with velcro, and running the wire forward around the headstock and back to the seat post three times before it actually reaches the instrument.
I've only ridden it about 10km. but it seems to work great.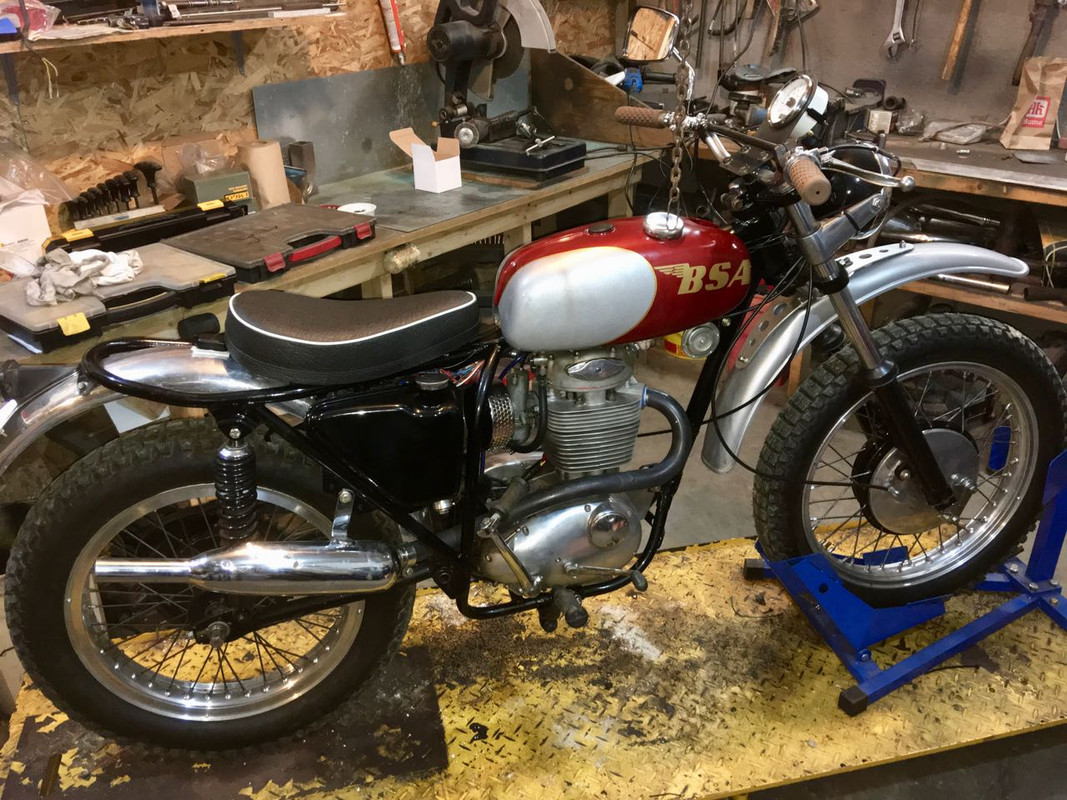 Overall appearance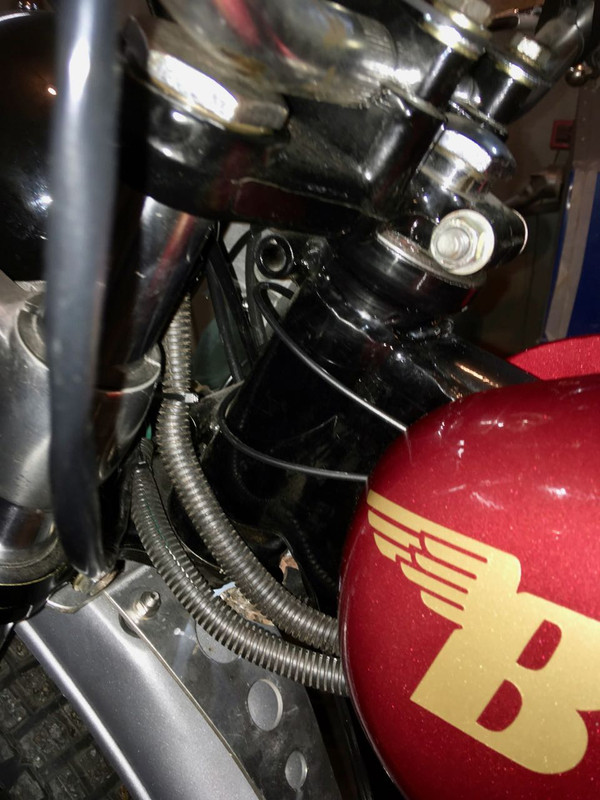 Antenna wires wrapped around the headstock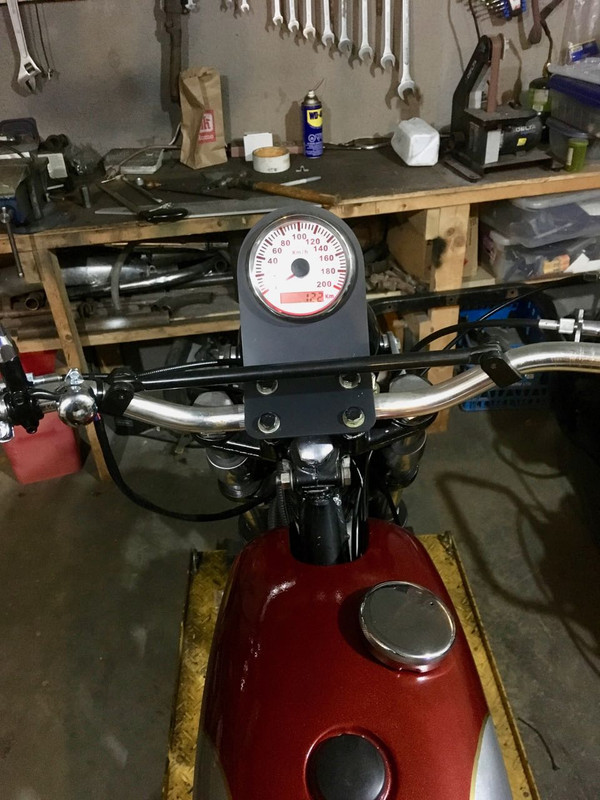 Mounting bracket made from .090" aluminum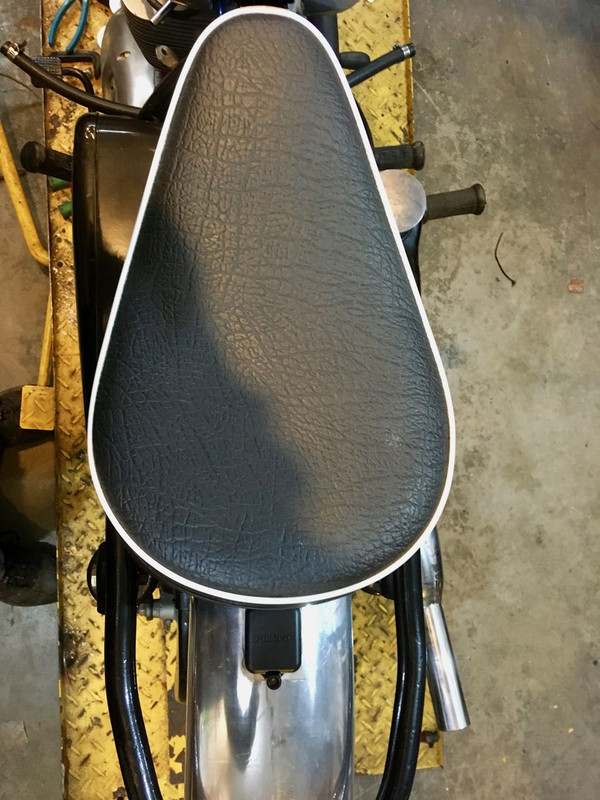 Antenna sensor mounted on rear fender
Tom