Here goes

I'm building a true Weslake speedway based B50. Yeh I know about the Weslake CCM that looks like the speedway engine but in a number of very important areas they are different:Bigger bore shorter stroke, a steep and straight downdraught on the inlet with wider cylinder stud for unrestricted ports. Truth is the Weslake engine was designed without restriction (FIM max inlet port sizes came later) where's the CCM top end was designed to be retro fitted to an existing design. Also Weslake won three World Titles with these engines

okay I know they weren't competing against 2-strokes but a World title is a World title X
3
.
My job gives me access to equipment that allows me to undertake a number of jobs to help along the way. So to start with I measured the Weslake and BSA parts and with a CAD program drew up a cylinder that fitted between them both.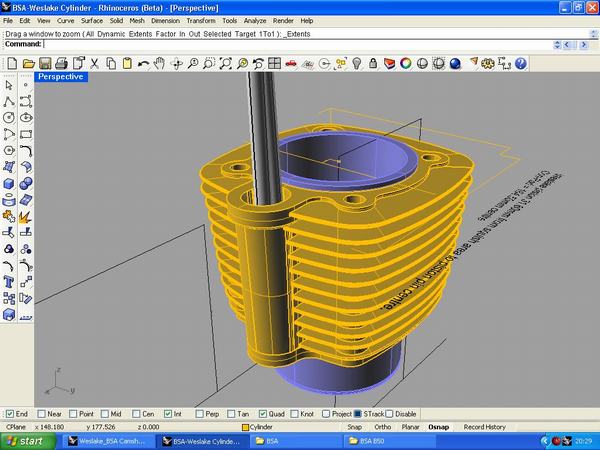 This was then CNC machined out of a solid billet as it's quicker and a lot stronger than a cast one. Here it is loosly fitted to the bottom end.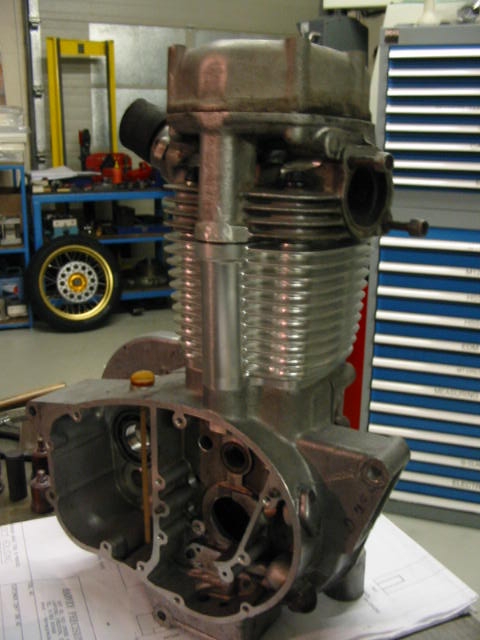 I have designed the cams so I can make them myself using modern toolmaking equipment (wedm) that I own so the cam lobes are seperate (like a number of OHC British racing engines of old) with a keyway each just like the one the cam gear has. I know what lift curves I wanted but it's complicated as you cannot just wrap the lift curve around the camshaft as the flat cam follower has a sliding motion across the cam lobe face.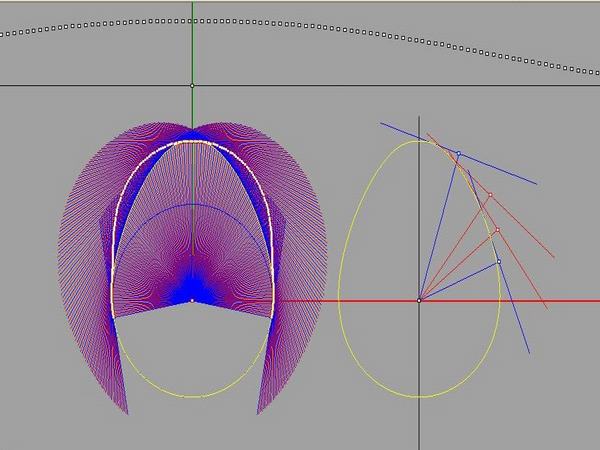 If you look at the very top dotted line in this odd looking drawing you can see the lift curve at the pushrod. If you look at the right image you can see the follower in four seperate positions that represent the lift at that point plus the base radius and the point the cam follower touches the cam form at that lift. On the left hand side is the the follower with the base radius and the lift rotated around the cam in 1 degree increments you can now see how the cam lobe is generated by all of the intersections of the follower as it goes around the shaft (shouldn't that really be the other way

).
Joining these curve intersections to make a cam form creates a number of small bumps. Using a CAD program you can scale things right up to see this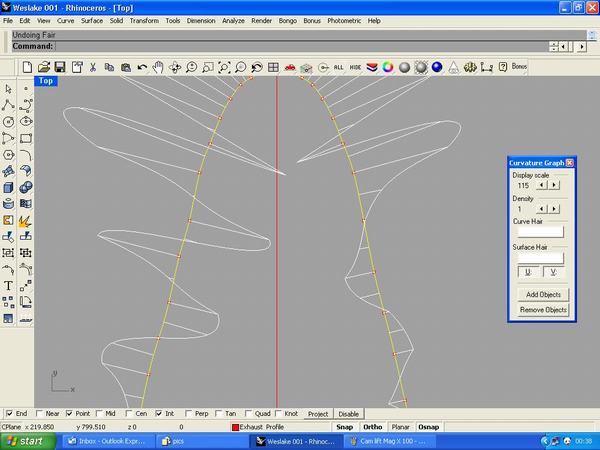 In the above image the lift was scaled up X100 and a graph was switched on to analyse the curvature.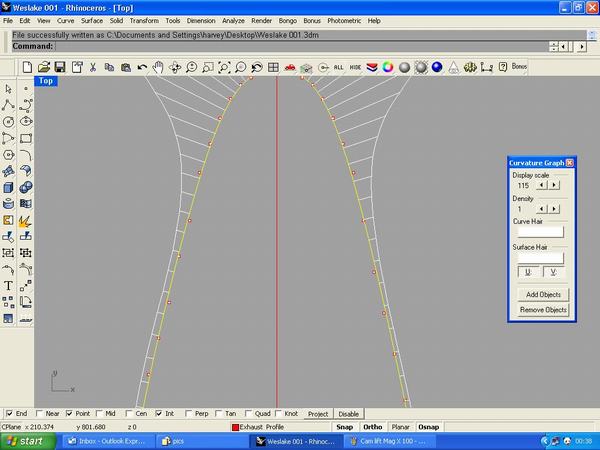 In the above picture a smoothing routine has been applied to the curves and the difference is clear to see.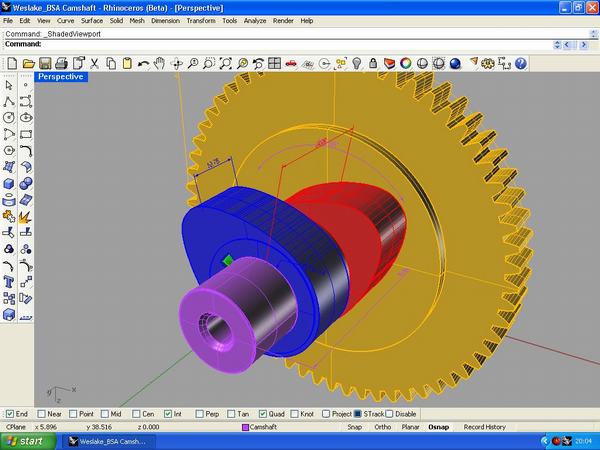 Finished cam shaft drg.
All of the above was done a while ago and I'm working on the cycle parts at the moment. Obviously projects like this can take a while (especially having a young family and trying to run an engineering business in the global economy) so it may be a while before I post the next instalment but as soon as the frame's rolling I will post something.
Regards
John