Thanks to Anders Palm for these photos.
Anders found
a thread
where I expressed an interest in what's inside the lozenge - interesting for sure..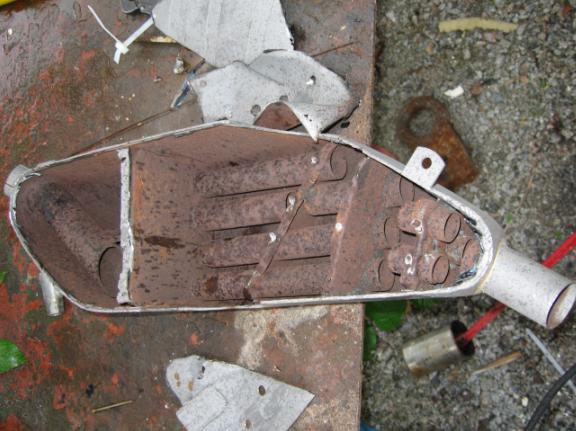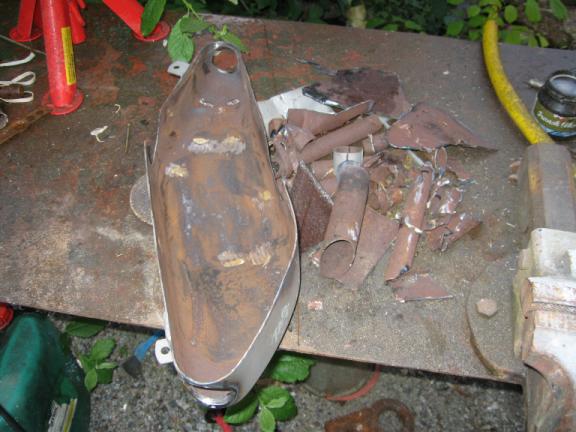 And this is a good looking bend..
Anders have you considered changing the angle of the exit pipe a little bit while you're at it?
If it was pointed down by a few degrees it would then not be pointing at where the blinker normally goes - black with soot.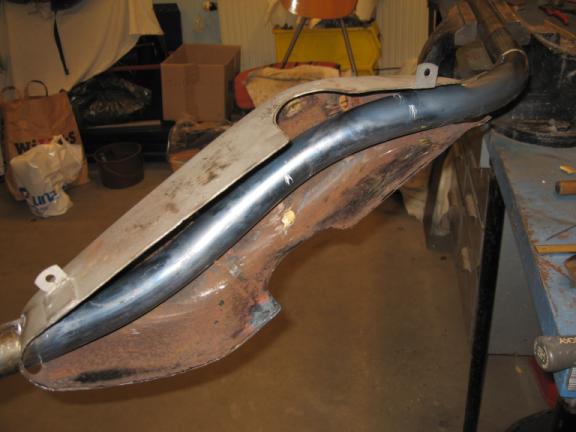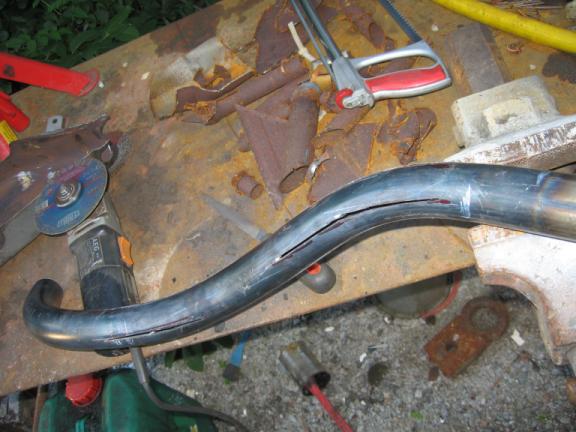 very interested to know how this mod works and sounds...